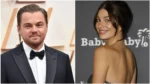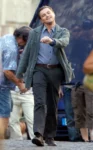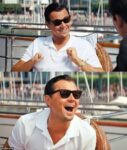 Create a meme with the best Leonardo Dicaprio meme maker!
Leonardo Dicaprio Meme Formats in Our Generator
The following Leo meme formats/templates are available in the meme generator above.
Leonardo Dicaprio wine glass Gatsby meme template
Leonardo Dicaprio pointing meme template
Leonardo Dicaprio Django meme template
Leonardo Dicaprio Wolf of Wall Street meme templates
Leonardo Dicaprio Titanic meme templates
Leonardo Dicaprio walking meme template
Leonardo Dicaprio girlfriend meme template
Leonardo Dicaprio Meme Templates for Download
Here are the Leonardo Dicaprio format image files if you want to use your generator to caption the meme templates.
The Origin of Leonardo Dicaprio Memes
Have you ever caught yourself chuckling at a pic of Leonardo DiCaprio, holding a drink and smirking? Or maybe he's raising a toast? Oh boy, Leo isn't just the King of the World (or at least the Titanic); he's also royalty in the meme kingdom!
So here's the scoop: Leo, with his Oscar-winning talents, has given us iconic movie moments over the years. But when the internet spotted some of his more… let's say "expressive" scenes, it was meme game on!
One golden moment? A scene from "Django Unchained" where our boy Leo looks smug, holding a drink and about to say something probably profound. The internet saw this and thought, "Yep, that's the face we make when we're feeling cheeky or know something others don't!" And voilà, Leo's smirking face became a stamp for those "Oh, you think so?" moments.
But wait, there's more! Remember "The Great Gatsby"? Ah, that scene where he's raising a toast, all suave and charismatic? Yep, the internet grabbed that too! Suddenly, Leo was toasting our quirks, mistakes, and everything.
The magic of these memes lies in their relatability. Leo's expressive moments from movies translate so well into the funny, weird, and sometimes random situations of our lives. It's like he's giving a cheeky nod to our daily dramas.
In short, from Hollywood's red carpets to the bustling alleys of meme-ville, Leonardo DiCaprio continues to steal the spotlight. Cheers, Leo, for being the meme gift that keeps on giving!